Description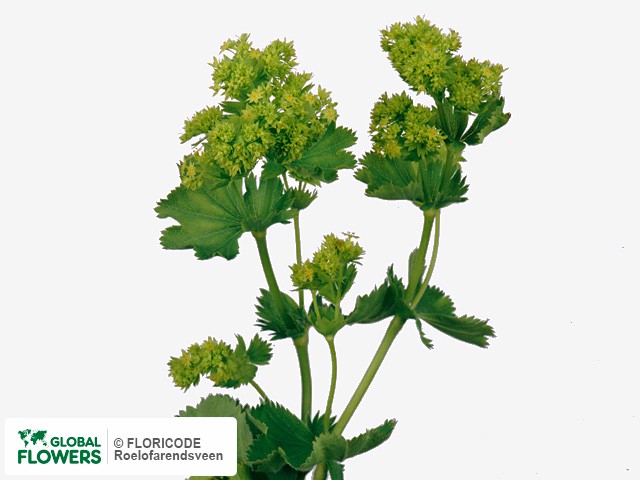 Family:

Rosaceae.

Homeland:

Europe, Asia.
The Alchemilla genus comprises about 300 herbaceous, stable perennial (rarely annual) species native to mountainous areas. Decorative leaves are finger-lobed, rounded, folded, lower - in a rosette. The flowers are small, nondescript, greenish or yellowish, leafless, collected in corymbose-paniculate inflorescences.
Mountain cuff (Alchemilla alpina) - a plant 10-20 cm high with gray-green, silvery complex leaves on the underside, consisting of lanceolate leaflets. Greenish-yellow star-shaped flowers are collected in corymbose inflorescences. Flowering is summer.
Soft cuff (A. mollis) grows up to 40-45 cm in height; has leaves with a serrated edge. In summer, star-shaped yellow-green flowers bloom, collected in complex corymbs.
Cultivation
Manchette is grown outdoors; it is usually planted in stony gardens, and is also valued as a plant used for decorating flower beds and tents. They are planted in the open ground, usually in autumn or early spring. When landing between copies of mountain cuffs leave a distance of about 20 cm, soft cuffs - 40 cm. Cuffs are undemanding to the soil, as long as drainage is effective.
Watering
The soil should always be well-spilled, moist. Do not allow water to stagnate in the soil.
Reproduction
Propagate both vegetatively and by seeds. Seeds are sown at the end of winter in a mixture of sand, peat and well-sterilized earth in an equal ratio with the addition of a full mineral fertilizer at the rate of 10 g per bucket of soil. It is desirable that both the soil in the garden and the potting soil have a slightly acidic pH (5.5). As soon as the seedlings grow up and get stronger, they are transplanted into cups or cellular containers filled with the same soil as the seed used before, but more fertilized. Then, in the fall or at the end of winter, the seedlings are finally planted. For reproduction, use dividing the bush in spring or autumn.
Location
In order to avoid excessive summer heat, it is better to choose semi-shaded areas for planting.
Temperature
Usually, the cuff does not tolerate summer temperatures above 25-30 °C.
Diseases and pests
If there is poor drainage and excessive watering, root rot may begin. In this case, stop watering for a while.
Acquisition
Plants are purchased in the spring, checking their condition. The conditions of seed storage must be observed-only this can ensure good germination.
Care summary
| | |
| --- | --- |
| Cultivation | simple |
| Watering | frequent |
| Transplanting | not performed |
| Appearance maintenance | not required |
| Location | in partial shade |
| Temperature | maximum 30 °C |
| Flowering time | in summer |
| Height | 10-45 cm |
Literature
Alchemilla //

Great Soviet Encyclopedia

. — M.: Soviet Encyclopedia, 1969-1978. — 630000 copies.
Ilyina E. Ya., Sterligova E. I.

Indoor plants and their use in the interior

. — Sverdlovsk: Ural University, 1991 — 208 s — 130000 copies. — ISBN

9785752502118

Turdiev S. Yu., Vecherko L. I.

Flowers in our life

. — Alma-Ata: Kainar, 1986. — 217 s — 50000 copies.
Chub V. V., Lezina K. D.

Complete encyclopedia of indoor plants

. — M.: Eksmo, 2003. — 416 s — 7000 copies. — ISBN

9785040060771

.
Alchemilla //

Indoor and garden plants

. — M.: Premiere, 2005. — 1274 s — 300,000 copies. — ISSN

1729-1828

.
Golovkin B. N.

What do plant names say

. — M.: Kolos, 1992. — 192 s — 70000 copies. — ISBN

9785100025054

.
Golovkin B. N.

1000 amazing facts from the life of plants

. — M.: AST; Astrel, 2001. — 224 s — 10000 copies. — ISBN

9785170105342

, ISBN

9785271030529

.