Description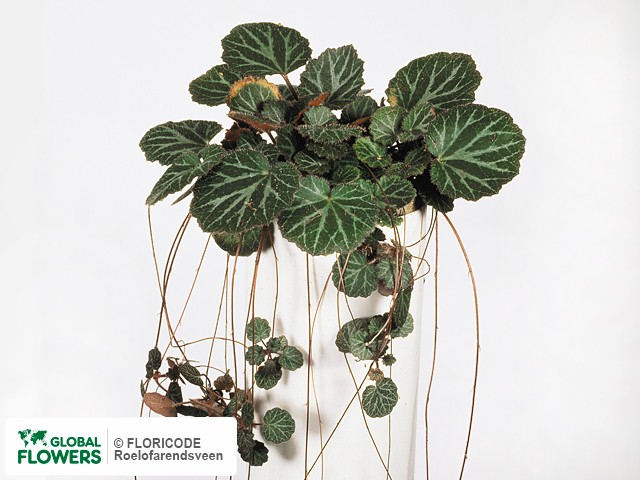 Family:

Saxifragaceae.

Homeland:

Europe, Asia.
The Saxifrage genus, or Saxifraga, has more than 300 species, originating mainly from mountainous areas. A perennial, rarely annual herbaceous plant. Common species are widely used in decorative gardening, in particular in rock gardens. Leaves - in a basal rosette, stems are short. Flowers are solitary, on thin peduncles or in inflorescences (paniculate and corymbose) of yellow, white, red, purple color. They grow easily, forming solid carpets on the ground. Many species are grown as ornamental plants in gardens and rooms. Some saxifrages are adapted for breeding in hanging baskets and pots.
Saxifrage oppositifolia (Saxifraga oppositifolia), which is characterized by low (up to 4 cm) rosettes with dark green, fleshy, densely growing leaves. Single flowers on a short peduncle, up to 1 cm in diameter, red-purple shades.
Saxifrage paniculate, or tenacious (S. paniculate), easily growing a continuous carpet species. Leaves in rosettes up to 5 cm high, broadly linear toothed from light green to bluish-green in color. Red or yellowish thin peduncles grow up to 25 cm; the flowers are white with pink spots.
Saxifrage shade (S. umbrosa) - a plant up to 12 cm in diameter with slightly shiny dark green (purple below) leaves. The flowers are small white, crimson in the center, collected in paniculate inflorescences up to 30 cm high. Growing, it forms solid carpets; shade-tolerant appearance, so it can be used for landscaping poorly lit areas. Blooms virtually all summer.
The species of saxifrage (S. stolonifora) has long, thread-like whiskers of red color. The variety 'Tricolor' is characterized by red and green leaves with white spots, with an uneven white or pink-brown edge.
Cultivation
Saxifrages are mainly used for decorating mixborders, rock gardens, stony gardens, walls, for creating borders in various flower beds, in pot culture. With the exception of marsh saxifrage (S. hirculus) and moss saxifrage (S. muscoides), which need moist soil, they are suitable for non-raw, well-drained, sandy loam or loamy, humous, with a neutral soil p H. Some species prefer calcareous, even rocky areas. Plants are planted at a distance of 20-40 cm from each other, depending on their maximum height and diameter. When growing in pots, special attention is paid to drainage - a layer of eggshells is placed on the bottom, in a hanging basket, the walls are laid out with a thick layer of moss. It is best to plant saxifrages near large stones, near boulders.
Care
Remove faded inflorescences and damaged, dried parts of plants.
Watering
In spring or summer, watering should be plentiful for most species (when it is very hot, it is necessary to spray the leaves with water). In autumn or winter, allow the soil to dry out between watering.
Transplanting
Transplanted into a new pot usually once every 1-2 years in the spring, using the soil recommended for growing. In the garden, under favorable conditions, it can grow for a long time without transplanting.
Reproduction
Propagated by seeds, rhizome, axillary bulbs. In culture, they are propagated mainly by dividing bushes, separate rosettes, and seeds. Rosettes are separated after flowering, in late summer. Seeds are sown in boxes without embedding in the soil.
Location
They are recommended to be placed in the shade of other plants or in a well-lit, ventilated area. Do not expose to the sun during the hottest hours.
Temperature
Most species are frost-resistant. Some plants, such as saxifrage, grow successfully in climates with moderately warm winters (temperatures not lower than 0-5 °C). The optimal summer temperature is 16-18 °C. At temperatures above these values, it is recommended to increase the humidity by spraying the foliage.
Diseases and pests
If the humidity of the environment is too high, spots from fungi of the genera Cercosporella, Septoria, etc. appear on the leaves. It is recommended to carry out treatment with copper-based preparations or zinc. Powdery mildew of grapes occurs in hot, humid environments. In this case, the plants are treated with appropriate anti-oidium drugs or sulfur. Rust is caused by various fungi - pustules form on the leaves. Treatment is carried out with dithiocarbamates or copper-containing preparations. Of the pests, most often saxifrage is affected by worms. Delete them manually and sprayed with anticoccidal drugs. Green aphids cover the leaves with a black sticky coating, and pirimor is used to control this insect.
Acquisition
The most common species of the Saxifrage genus are easily found on sale. Check that there are no signs of pest or disease damage on the leaves.
Trade offers and prices
from 23 ₽ to 27 ₽

Камнеломка "Цветочный ковёр"

В наличии

, available in 9 cities

Leroy Merlin, Seeds

from 27 ₽ to 30 ₽

Камнеломка "Арендса Пурпурный ковёр"

В наличии

, available in 36 cities

Leroy Merlin, Seeds

27 ₽

Камнеломка "Пурпурная мантия"

В наличии

, available in 4 cities

Leroy Merlin, Seeds
Care summary
Requirements and characteristics of the Saxifraga plant that you need to remember.
| | |
| --- | --- |
| Cultivation | not difficult |
| Watering | depending on the type |
| Transplanting | in spring, once every 1-2 years |
| Appearance maintenance | remove wilted flowers |
| Location | in the shade of other plants |
| Temperature | depending on the type |
| Flowering time | in summer |
| Height | 3-5 cm to 70-80 cm |
Photos of varieties and species
Literature
List of sources, entry in the process of writing this article.
Saxifraga //

Great Soviet Encyclopedia

. — M.: Soviet Encyclopedia, 1969-1978. — 630000 copies.
Ilyina E. Ya., Sterligova E. I.

Indoor plants and their use in the interior

. — Sverdlovsk: Ural University, 1991 — 208 s — 130000 copies. — ISBN

9785752502118

Turdiev S. Yu., Vecherko L. I.

Flowers in our life

. — Alma-Ata: Kainar, 1986. — 217 s — 50000 copies.
Chub V. V., Lezina K. D.

Complete encyclopedia of indoor plants

. — M.: Eksmo, 2003. — 416 s — 7000 copies. — ISBN

9785040060771

.
Saxifraga //

Indoor and garden plants

. — M.: Premiere, 2005. — 1274 s — 300,000 copies. — ISSN

1729-1828

.
Golovkin B. N.

What do plant names say

. — M.: Kolos, 1992. — 192 s — 70000 copies. — ISBN

9785100025054

.
Golovkin B. N.

1000 amazing facts from the life of plants

. — M.: AST; Astrel, 2001. — 224 s — 10000 copies. — ISBN

9785170105342

, ISBN

9785271030529

.